Party Tricks!
You were invited to the party but you can't come empty handed. So you prepared a magic trick in advance to show off to everyone. Things might turn out well if it weren't for the fact that you totally forgot how the trick goes!
You need to make things up on the spot and try to captivate everyone anyway!

==================
OBJECTIVE: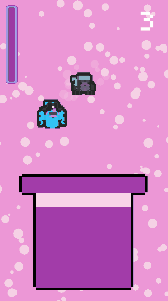 Correctly pull out as much toys from the hat as much as possible before the people lose interest!

HOW TO PLAY:
MOUSE OR TOUCH to drag toys out of the hat.

==================
CREDITS:
Game Design and Programming
Steventus (that's me!)

Art
Steventus
Kenney (The Assets for the Toys!)

Sound
Music
Juhani Junkala
==================
If you like my stuff, why not